Solutions
Your one source for payment acceptance solutions.
Clover Insightics™
Knowledge is power. Our Insightics Solution is sales analysis for small business. It harnesses your business' transaction data to help uncover exciting new opportunities so you can better focus your activities and grow.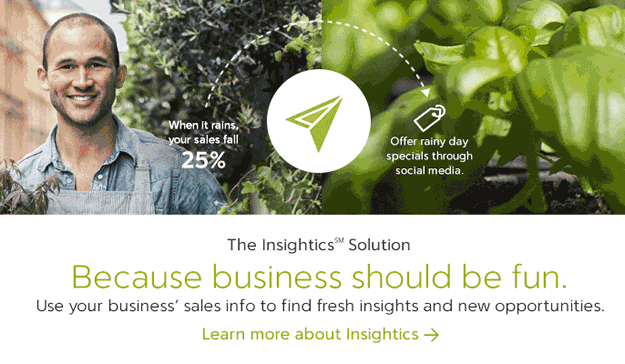 Benefits for Business
Clover Insightics uncovers the hidden stories behind sales, helping you market better and bring in new customers. Best of all, using Insightics is easy, and it makes running your business fun.
Bring in new business. Easily see your customers' spending patterns to find more like them.
Better target your marketing. Find profiles of your customers and segment them by categories like new, repeat or local, so you can market to them more effectively.
See how you're performing. Understand the impact of your marketing efforts and improve future efforts.
Scope out similar businesses. Compare sales and consumer spending trends at similar businesses to see how you stack up
Learn More