Solutions
Your one source for payment acceptance solutions.
Clover™ Payment Acceptance Products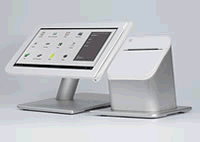 Clover Station is built to perform as good as it looks. Optional accessories and software allow you to further customize your Clover Station. includes [...]
Touchscreen display
High-speed printer
With integrated power hub
Cash drawer
Merchant Account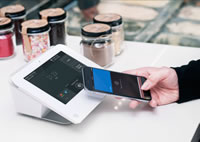 Sleek styling and it can do everything your old credit card terminal does. Including Wireless connectivity, Apple Pay and more [...]
Touchscreen display
High-speed printer
Wi-Fi or 3G/4G (HSPA+)
Add apps from App store
Merchant Account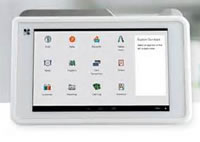 Use the cloud based Clover Mobile as a standalone device or as a complement to your Clover Station. Clover mobile was designed for [...]
Mobile service & Delivery
Retail "line busting" or inventory scanning
Paying at the table
Merchant Account

Set-up Clover in just a few minutes!
Your Clover Station comes out of the box configured just for you and ready to take payments with a simple setup – no IT consultant required! To get even more from Clover, customize it with a variety of apps to suit your particular business. Clover is an all-in-one system with custom hardware designed specifically for POS, software that helps you run your business better, and a merchant account that offers some of the best rates in the business.
Learn More